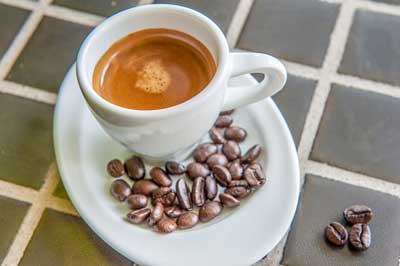 Coffee from Vietnam has been a part of our business since we established Hatvala in 2011. In fact, the name Hatvala is derived from the Vietnamese words for bean (hạt) and leaf (lá).
Our coffee business is focused on the sourcing of professionally sourced green coffee beans and roasting these in small batches to ensure maximum freshness. Our target is for all the coffee that we sell to have been roasted in the last fourteen days rather than the many months that you will find elsewhere. No matter how well coffee is packed it will start to go stale after a month or so.
We offer five coffee blends with different roasting profiles created from top grade, high grown Arabica beans from Lam Dong province and Robusta beans from the central highland provinces around Dak Lak. Vietnam has quite limited terrain suitable for growing Arabica coffee and there are few (although it is growing) specialty coffees available at the present time.
Our current products are:
All Day Breakfast: 100% Arabica Medium Roast
Celebration: 100% Arabica Dark Roast
Heritage: 70% Arabica 30% Robusta Medium Roast
Kick Start: 70% Arabica 30% Robusta Dark Roast
No Nonsense: 30% Arabica 70% Robusta Dark Roast (best for Vietnamese style coffee)
Coffee is available to buy in 200 gram bags from our shop in Ho Chi Minh City. We do not currently sell online.